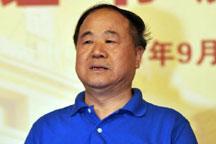 2012 Nobel Prize for literature went to Chinese writer Mo Yan, the first Chinese citizen to claim the prize.
His works were praised by the awarding committee as having qualities of "hallucinatory realism". Since the start of this week, Mo Yan had the highest odds on the Ladbrokes betting site, and has been a hot topic in Chinese media.
Born in Shandong Province to a family of a farmer, the 57-year-old is known in the West for two of his novels which were the basis of the film 'Red Sorghum.' Mo Yan, meaning "don't speak" in Chinese, is his pen name. The prize is worth 1.2 million US dollars and was awarded by the Swedish Academy. The four of the last five awards have been won by European authors.